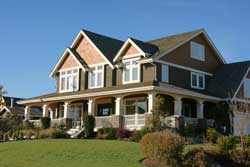 Many real estate investors are not engaged in real estate full-time or have more than one investment property. In some cases, investors may not live within driving distance of their property. Engaging a property management company is important to help maintain the property, provide quality service and create tenant satisfaction. Here are 3 benefits to engaging a property management company.
On-Site Oversight. Having someone near the property 24/7 is invaluable. Property management companies are able to make recommendations to the owner to help them attain the highest rent for their property. They regularly see similar properties and know what renters are expecting at that price point. They may recommend that the owner put up a fence if the area attracts young families or install a hot tub if the area is vacation destination.
Makes Home Repairs Easy for Renters and Owners. The property management company is who renters call when things go wrong. Property management companies have a list of companies on call in the area or an in-house staff to help with repairs. This makes the repair process move quickly.
Tenant Satisfaction. Anyone who is renting a property wants to know that their concerns are taken care of in a timely manner. Renters don't want the responsibility for finding repair men or staying home to meet someone. They expect the property management company will take care of those aspects for them, services that are included in their rent. In the end, this will lead to a higher tenant retention rate.
Housing Helpers is the leading Boulder Property Management company and has its finger on the pulse of the Boulder rental market. Let us take care of your investment!