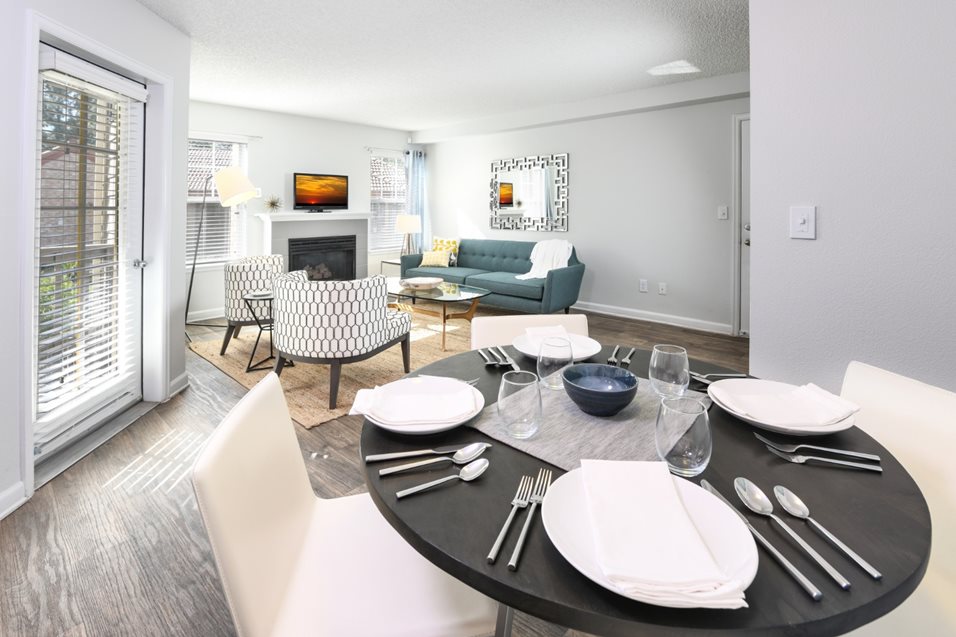 If you value an applicant from across the country enough to make them an offer, then you need to improve the odds that they accept the offer. One of the best ways to do that isn't necessarily through salary, even though that number is still important. Instead, offer ancillary benefits that will make their move and the subsequent months less stressful. The more you can preempt their concerns with real solutions, the more likely they are to accept your offer. Here's how corporate housing is part of that:
Let them push the details of finding permanent housing further into the future.
Corporate housing doesn't solve the need for your new hire to find long term housing, a more permanent house or apartment in Colorado. But it does make the problem less immediate, and that makes the problem seem smaller. If the applicant is weighing all the pros and cons of moving, minimizing the immediate cons can tip the balance.
House them in a conveniently located part of town.
When they show up for orientation or the last meeting before they accept your offer, you might consider showing them corporate housing near the office. Make sure the corporate apartment makes a good first impression and checks off their top concerns. This can include the commute, good school districts, or just being in a nice part of town. The benefits of a corporate apartment can immediately make a new hire feel more at home and relaxed as they begin a new job in a new town.
Get them started working immediately.
You probably need your new hires to be focused on solving problems ASAP. Candidates willing to move across the country (and who you're willing to move) are probably highly skilled, top salespeople, or at the management level or higher. That means they need to be trained, oriented, and solving your company's problems quickly. If you take care of the housing, they're in a better position to do that.
Browse through our catalog of corporate housing properties here at Housing Helpers Colorado to find the right corporate housing options.