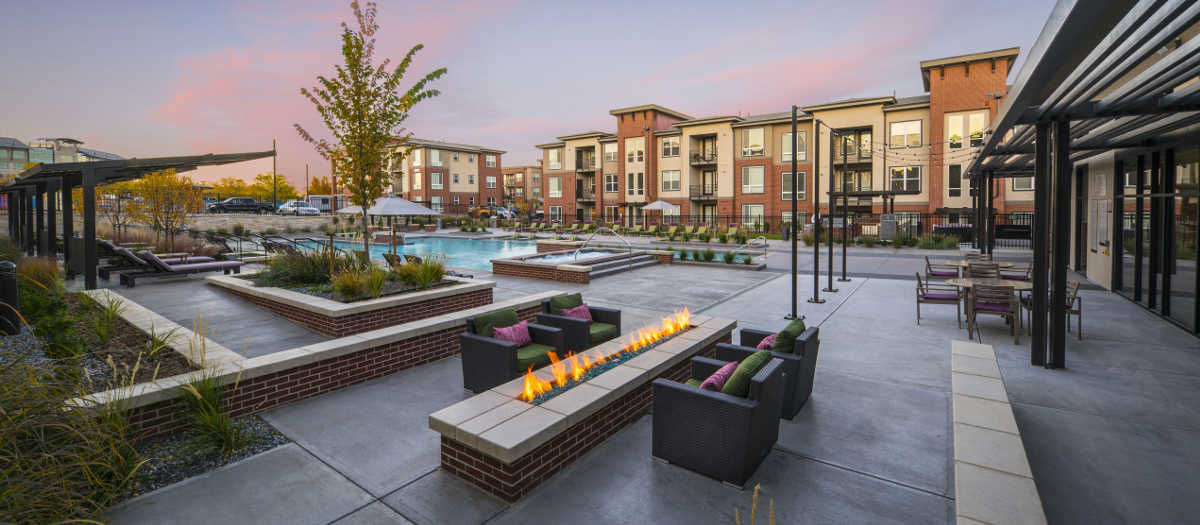 Choosing a professional Denver corporate housing company to handle the arrangements for your furnished temporary housing can be a challenge it you don't have any contacts in the Denver area. Starting with a professional locally based Denver corporate housing company you are ensuring not only that your employees housing is in good hands, but also that it will be handled in a professional and cost effective manner.
When selecting a corporate housing provider it's a good idea to look for professional affiliations such as the Corporate Housing Providers Association (CHPA) and the Employee Relocation Council (ERC), where the members are bound to a higher quality standard and code of ethics for business. And always ask for references. A reputable provider will have a track record of success that they should be willing to share with you. Having your employees go at it alone or use an un-vouched company, one that has little or no credentials, may leave them far worse for wear in the long run. Hidden fees and unmet expectations can lead to a bad living situation; but this can be avoided by using a professional corporate housing company with verified credentials and affiliations.
By allowing a Denver corporate housing company to manage the housing from start to finish, it will eliminate a host of unnecessary stress, and reduce costs. A qualified provider will handle the furniture, housewares, linens, electronics, internet, cable, and provide ongoing 24/7 support for your employees. By having your furnished housing managed by a professional, you can ease your employees travel stress allowing them to settle more comfortably, and more quickly, into a new environment.
With the right provider, booking Denver corporate apartments should be as easy as booking a hotel room and the accommodations are usually twice as large at a fraction of the cost. Moreover, your housing costs are consolidated on one monthly bill that includes everything: rent, all utilities, cable, internet, phone, furniture, housewares, and if applicable, maid services. The anxiety of multiple bills is eliminated thanks to this consolidated direct billings system. And unlike traditional private rental housing, most corporate housing companies do not be require you to pay security deposits and application fees, an additional savings to your bottom line. In addition to the cost saving advantage of corporate housing in Denver you are also not limited by locations. Corporate housing can be located in residential areas, city centers, and in many locations where hotels are not located, providing more choices and variety for your employees.
Another reason to choose a professional Denver corporate housing company over attempting an independent stab is because an established company will know the lay of the land. Rather than staring at Google maps and trying to distinguish the noisy streets from the tranquil ones, the corporate housing company should do the footwork for you and provide valuable insights to help you choose the right location. A reputable provider will know the individual neighborhoods and can suggest areas that suit your employee's specific needs – whether it is downtown Denver, north Denver, Broomfield, Westminster, Arvada, the west Denver area or a place near the mountainside or the poolside, providing your employees and contract workers with the perfect ingredients for a great temporary housing experience.
With corporate housing in Denver all of the ingredients are included for the perfect housing recipe. All your employees need to bring is their suitcase and tooth brush. A good corporate housing provider will have ability to adapt to your employees specific needs to provide them with the perfect housing recipe that will not only decrease your temporary housing costs, but minimize your risks, and greatly increase the chances of creating a comfortable, home-style stay with just the right blend of professionalism and service. The best part is you get to be the hero that found the perfect recipe for corporate housing success.
For professional Denver corporate housing services and high quality furnished apartments in the Denver area contact Housing Helpers Denver metro area, Boulder, Broomfield, Westminster, Fort Collins, Colorado springs, and throughout Colorado.