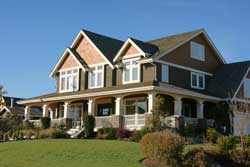 As an aspiring or current rental property owner, it's important to follow the current housing market trends. Fortunately, trends favor landlords as people continue to rent. A good property management company gives you the edge to maximize rental income and appeal to today's renter. According to an article by usatoday.com, the hot housing trend is single-family rentals including detached homes as well as townhouses. For landlords, there is more competition as other investors put single-family units up for rent. But as demand continues to outpace supply, landlords often feel overwhelmed and delighted by the financial rewards. Experts point out rental costs shot up 30 percent in the last three years.
Making a house feel like a home
To reduce tenant turnover and keep paying renters in place, it's important to make a rental house feel like a home. Housing experts suggest Americans still dream of owning their own home. But rental homes now make up 35 percent of the 44 million rental units in America. In 2006, the number was 31 percent. The trend shows a growing number of renters prefer a little more space including a yard. They like living in a community with other homes as opposed to an apartment building.
Investing money into upgrades
Millennials are the main ones leading the trend toward single-family rentals. In some cases, they don't want to commit to a 30-year mortgage. In other cases, they can't qualify for a mortgage. To cater to the millennial renter, make sure your rental home has stainless steel appliances, upgraded laminate flooring and designer countertops. Most landlords do not want their tenants to paint or make changes to the home. The way to create a win-win is to give millennials features they would want but that also satisfy your own desire for constancy in terms of décor.
A good property management company helps communicate with renters so they get what they want while also respecting your property. In addition to millennials, expect a lot of baby boomers to fill out rental applications. Research shows the number of older renters has grown by 28 percent in the past several years. Older people are so used to living in single-family homes, they rather not rent an apartment. At Housing Helpers, we give landlords insights on how to appeal to today's renters and obtain top market rent. For more information on real estate investing and property management trends, please contact us.
Rising Demand For Property Management Services
Lease Only Services versus Property Management