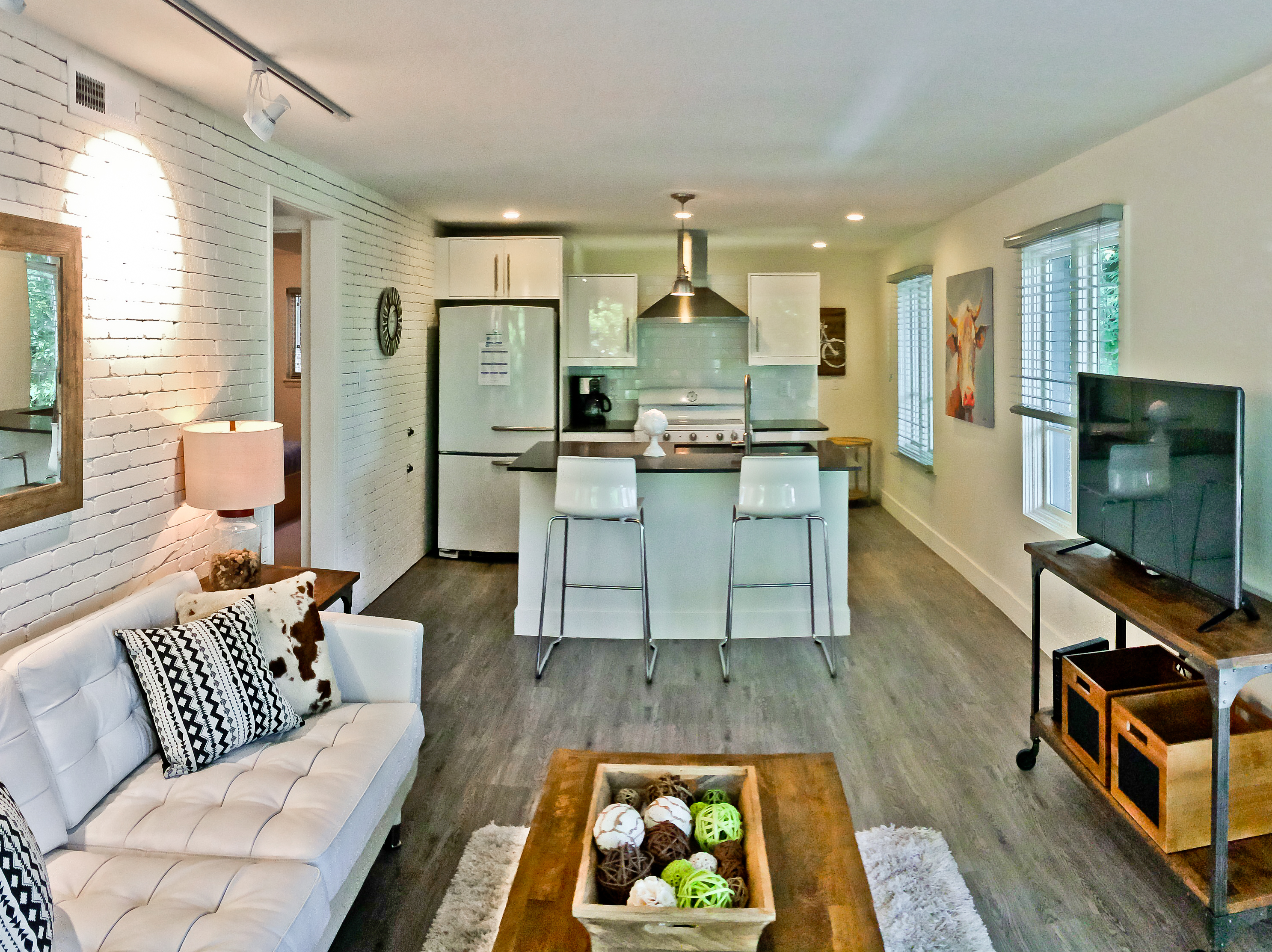 When it comes to travel for work, business travelers often try to strike a balance between convenience and location with cost and flexibility. Often first looking to traditional hotels and extended stay hotels only to find that perhaps the cost is too high or the space doesn't suit their needs, especially for stays of thirty days or longer. This is where short term rentals can serve a key role in satisfying the business travelers needs. There are some very basic and fundamental differences between short term rentals and a hotel or extended stay hotels. Here we will discuss a few of those differences:
Short Term Rentals Offer Lower Cost than Hotels
While not always the case 100% of time, IN GENERAL, short term rentals designed for business travelers staying for 30 days or longer offer a lower cost than traditional hotels and extended stays. In high demand areas with limited hotel supply such as Denver or Boulder Colorado, a typical savings for Denver short term rentals can be as much as 30% to even 50% over the cost of hotels and extended stays. This is significant. When a large corporation is considering its hotel costs over the course of a year, relocating numerous employees to Colorado, the savings that short term rentals can provide can be a real game changer!
Short Term Rentals Offer More Space than Hotels
Even the most spacious extended stay hotels can't even come close the space and ample square footage offered by short term rentals. Typically a furnished apartment and short term rentals in Boulder, Broomfield Colorado, or Denver area will be anywhere from 500 square feet on the small side, to over 1,000 square feet for some of the newer apartments in the area. A typical hotel room in Boulder is 150 to 250 square feet. It feels like a hotel. While a furnished apartment feels more like a home away from home.
Short Term Rentals Offer More Amenities than Hotels
This one might not be as obvious. Sure, some hotels in the Boulder, Broomfield, Denver areas provide things like "free continental breakfast" or "free high speed internet". They might even offer a swimming pool and fitness center. But when you dig down and really compare apples to apples, you will usually see the list of amenities for short term rentals are usually a lot longer, and include more useful every amenities that make your life a lot better. Most furnished apartments and short term rentals in Longmont, Westminster, Broomfield for example not included swimming pools, fitness centers, and free high speed internet - but they also include a washer/dryer in the apartment so you don't have to send out for laundry service, a full kitchen stocked with cookware to prepare your own meals, a covered parking or private parking garage to park you car in the Colorado snowstorms, business centers with conference facilities and office equipment, even bicycle rentals. A fully furnished apartment really does provide the business traveler with all the comforts of home.


Rent From a Professional, Trusted Corporate Housing Manager
This is critical. Unfortunately there are many advertisements out there on places like Craig's List and even Zillow for short term rentals. Some may even claim they offer "corporate housing". Only they aren't truly corporate housing, the quality may be very low, they may not be fully furnished. At our offices in Boulder, Denver, Fort Collins, and Colorado Springs we frequently receive calls from people that unknowingly booked a corporate apartment on Craig's list only to find out it was a scam. So the moral of the story is to make sure you stick with a trusted provider. Preferably a member of the Corporate Housing Providers Association, and a professional Property Manager.
At Housing Helpers of Colorado we make booking short term rentals, furnished apartments, and corporate housing really simple. Our reservation process is easy. We provide comprehensive, easy to understand, monthly invoicing for all of your furnished apartments. There is no need to track all the different expenses that go into housing, utilities, cable, phone, internet, housekeeping, etc. We wrap it all up into one monthly statement. We also accept all major credit cards and do not require security deposits for most of our properties.
Our short term rentals go through a rigorous 200-point quality assurance inspection prior to every single check-in. We make sure that our properties meet the highest standards of quality, furnishings, amenities, location, and service before recommending them to our customers. If you are not completely satisfied with your furnished apartment we will locate an alternate property for you within 72 hours or refund your reservation. We truly care about your satisfaction, that is why our customers come back and book their furnished apartments in Colorado with us time and time again.
For quality short term rentals in Broomfield, Denver Metro, Boulder, Fort Collins, and Colorado Springs contact Housing Helpers Colorado 303-545-6000 or book @housinghelpers.com